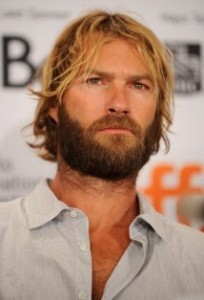 The oldest of the three most well-known brothers in Hollywood, Andrew Wilson shares the same natural on-screen presence as his younger counter- parts OWEN WILSON and LUKE WILSON. Additionally, he shares many of the same hit film titles, including Wes Anderson's BOTTLE ROCKET, RUSHMORE and THE ROYAL TENNENBAUMS. Wilson can also be found in such hits as CHARLIE'S ANGELS, ZOOLANDER, and as the aggressively funny roller derby coach in 2009's WHIP IT. However it is DRUID PEAK that allowed Wilson to side-step comedy and play a part so naturally befitting to his wild soul. As Owen's estranged father, Wilson brings a quiet strength and intelligence that provides for a truly beautiful father-son dynamic, full of love, guidance, and compassion.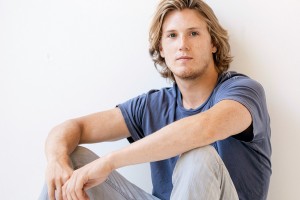 Spencer Treat Clark is from the suburbs of New York City. He began acting at an early age, first appearing in films like Gladiator and Unbreakable. Spencer went to high school at the Taft School, a boarding school in Watertown, Connecticut. He attended Columbia University in New York City where he studied political science and economics, while continuing to act professionally in film and television. Spencer received his Bachelor's Degree from Columbia in the spring of 2010. His older sister, Eliza Clark, is a successful playwright and screenwriter. Spencer lives in Los Angeles. You can see him in The Last House on the Left, Cymbeline with Ethan Hawke and Ed Harris, and in the series finale of Mad Men. He most recently appeared in Animal Kingdom.
Spencer's Social Media: Instagram Twitter IMDb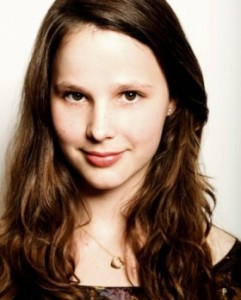 Rachel Korine's performance in Michael Tully's Septien drove us to call her for the rose of Zoe, Owen's love interest, pretty much out of the blue. A Nashville native, Rachel has starred in a number of independent feature films and music videos, including Trash Humpers and Mr. Lonely, oftentimes collaborating with husband Harmony Korine. Though Rachel's grace in front of the camera lens leaves us eager to see the life she will bring to Zoe, she's no slouch behind the lens as a photographer herself.
Damian Young – Hope Springs, Californication
2013 Tuna Barry;
2012 Art Machine;
2012 White Collar (TV series);
2012 Hope Springs;
2012 Person of Interest (TV series);
2012 Hello I Must Be Going;
2011-2012 Pan Am (TV series);
2012 Sunburn; 2011 The Oranges;
2007-2011 Californication;
2011 Red State;
1999-2010 Law & Order (TV series);
2000 Unbreakable
Lanna Joffrey's film and TV credits include: "Fishing Naked" with Elaine Miles & Bronson Pelletier (dir. Bob Coggan), "Honk!" with Bob Clendenin (dir. Lars Fuchs), "Security" with Chris Messina (dir. Matthew Linnell), "Delocated" with Jon Glaser (dir. Jeff Buchanan), "Breathtaking" (dir. Gregg DelCurla) and "The New Americans" with Omar Metwally (dir. Allen Blumberg). Her stage credits include: Richard III Born With Teeth (Epic Theatre, dir. Ron Russell), OverRuled (Performa, dir. Shirin Neshat & Shoja Azari), Measure for Measure (The Public, dir. Michelle Hensley), 1001 (Denver Center, dir. Ethan McSweeny), Nine Parts of Desire (Lyric Stage & Kitchen Theatre, dir. Carmel O'Reilly), Valiant (dir. Tamilla Woodard) and Sad and Merry Madness (The Public, dir. Barry Edelstein). Lanna's documentary play of women's war stories that she also performs in, "Valiant" (dir. Tamilla Woodard) was first performed at The New York International Fringe festival, where New York Magazine named it one of 20 shows to see out of 200 and where Lanna was given a NY Fringe Festival Performance Award. "Valiant" was also part of The Culture Project's IMPACT Festival, The United Nations Celebration for the Committee on the Status of Women, The Williamstown Theatre Festival and The Unofficial NY Yale Cabaret where the cast earned a NY Innovative Theatre nomination. Lanna is currently studying at the world-renowned Central School of Speech and Drama in London.
Armand Schultz – House of Cards, Burn After Reading
Rebecca Baldwin
Nathaniel Brown